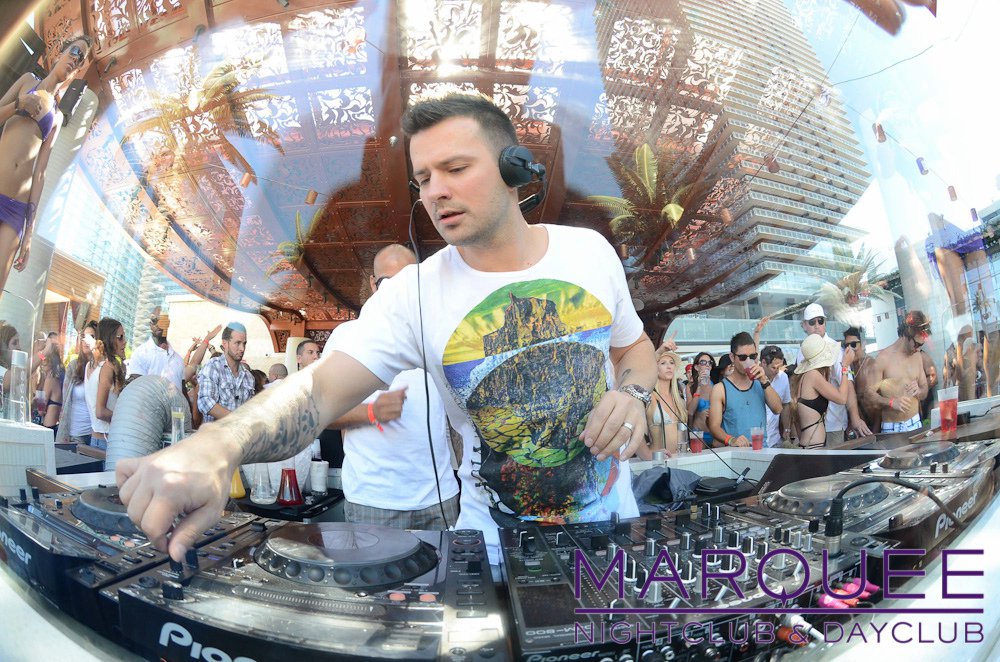 Over the last few weeks there have been a slew of new releases I just haven't gotten a chance to present to you.  Sorry we've been slacking, but obviously it's been a busy week.  On top of this post, look out for more new posts over the next few days for your weekend.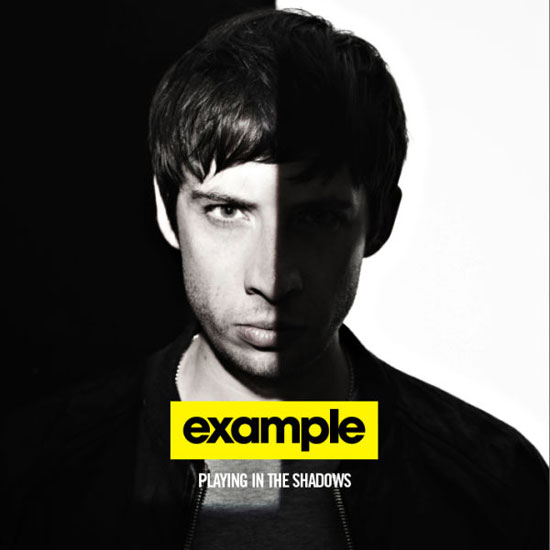 Example just came out with a brand new album that has gotten a lot of support from some big acts.  I just heard about this Flux Pavilion remix last weekend and I love it.  It's definitely not the usual sound out of Flux, but a little more toned down, which helps the vocals come out more.  There also is a huge house remix from Funkagenda that came out with it. 2 completely different styles of remixes, but 2 great tracks came out of it.
Example- Midnight Run (Flux Pavilion Remix)
[audio http://hulkshare.com/ap-7syv1u172k3m.mp3]
Example- Midnight Run (Funkagenda Remix)
[audio http://hulkshare.com/ap-1o6bfaa3y78h.mp3]
Dirty South has been talking about this track for some time now, and to be honest, I really wasn't that excited for it.  Don't get me wrong, I love the beat, but I personally don't love the vocals.  That is, until I heard it played live.  When Avicii dropped this Monday at Madison Theatre in Covington, Kentucky,  I couldn't help but to sing it at the top of my lungs and now I love this track.  Sometimes all it takes to really fall in love with a track is to hear it on a professional quality sound system, and for me this was case in point.
Dirty South & Those Usual Suspects- Walking Alone
[audio http://hulkshare.com/ap-xa46dkii3ijz.mp3]
In case you missed it, this song was played by David Guetta at the 2011 DJ Mag awards, during his set that we posted last week.  This song really stood out to me because it brings together Fedde Le Grand- Metrum, the classic M.A.N.D.Y. vs. Booka Shade- Body Language, and Justice vs. Simian- We Are Your Friends.  If you haven't heard any of them, make sure you check them out individually as well.
Fedde Le Grand, M.A.N.D.Y., Booka Shade- Body Metrum (Arno Cost Bootleg)
[audio http://hulkshare.com/ap-b4218vin8jia.mp3]
Nobody really knows who Steve Forte Rio is, but judging by how this track sounds, and that it is presented by Tiesto, I'm going to go ahead and assume that it's really Tiesto.  Regardless, this is a great vocal house song that reminds me of Tiesto from a few years ago. ****Do Not Miss This One****
Tiesto pres. Steve Forte Rio Feat. Lindsey Ray- Slumber
[audio http://hulkshare.com/ap-jykn0wpyhrfv.mp3]
Lazy Rich has been coming out with some filthy productions, so I knew this had to be atleast decent.  I don't know anything about this fRew guy, but after hearing this I will definitely be checking out more tracks from him.
Lazy Rich- Better Wipe That Up (fRew Remix)
Marcus Schossow has been coming out with some great music for a while now and was even featured on Tiesto's In Search Of Sunrise 6 (which is an all time favorite cd of mine).  He has definitely harnessed that great swedish sound we've all come to know and love for this fantastic progressive house anthem.  I'm looking forward to hearing this track more on a lot of big room type mixes, and hope I can hear it live soon too.
Marcus Schossow- Swedish Nights
[audio http://hulkshare.com/ap-us051kouy777.mp3]
I know absolutely knothing about this Jacob Van Hage kid but after hearing this song I'll be looking out for more releases from him.  This is some really good big room electro house that has a great build and drop in it.  Don't miss this one.
Titanium by David Guetta has been extremely popular over the last few months, and I'm pumped to see that some remixes will be coming out for it soon.  Gregori Klosman posted this to his soundcloud page a week ago and it's huge.  I am excited to see that Gregori Klosman is remixing this because he has been coming out with some unreal tracks over the last few months.
David Guetta ft. Sia- Titanium (Gregori Klosman Remix)
Here are a few tracks that have come out recently that have some pretty sick whomp to them.  All of these artists are on the top of their game right now and their releases just keep getting better and better.
Kriss Kross- Jump (TBMA Remix)
[audio http://hulkshare.com/ap-e352j70sh678.mp3]
Nadastrom/ Munchi/ Jen Lasher- Say My Name